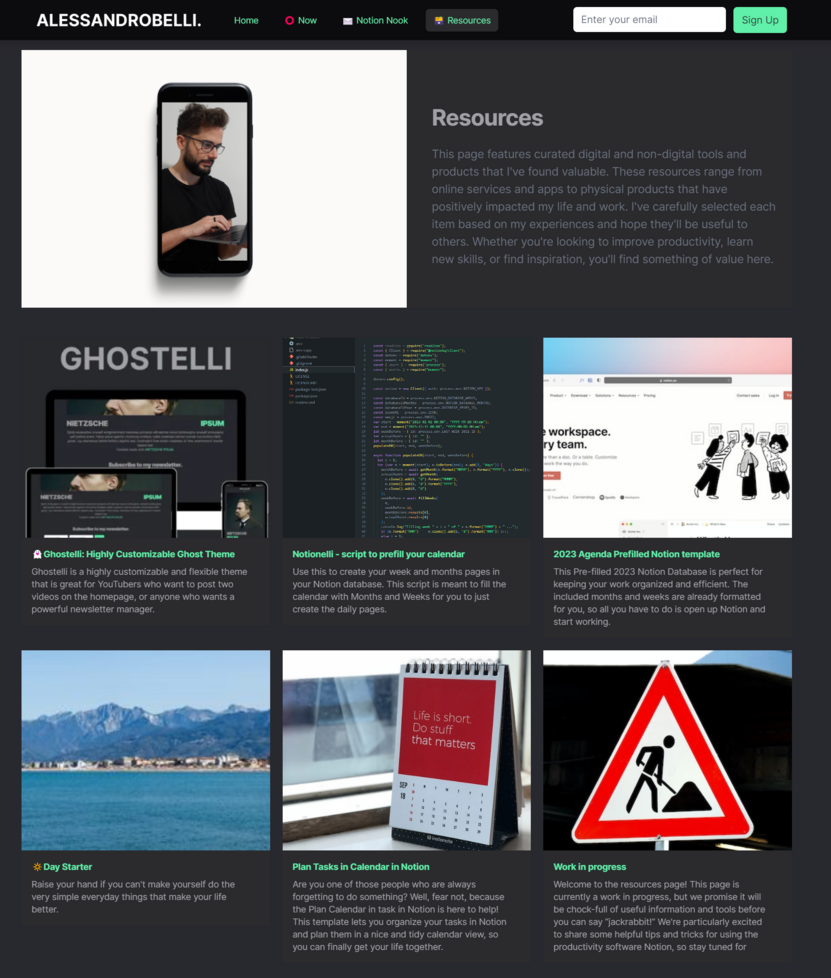 The Best curated Resources for Notion, Productivity, and Programming (Free and Discounted for Newsletter Members)
•
2 min read
•
Nexus Nook
•
I'm excited to announce the addition of a new page to my website – the "Resource" page! As a productivity and programming enthusiast, I'm always on the lookout for tools and products that can help improve my life and work. On this page, you'll find a carefully curated selection of digital and non-digital resources that I've found valuable and believe will be useful to others.
But that's not all – you'll also find resources that I personally developed for Notion! I've put a lot of time and effort into creating these tools, and I'm excited to share them with others who may find them useful.
One of them is the theme used for my website, that comes with a 50% discount for members of this newsletter.
Here's the best part – some of these resources will be free for all to use, while others will be free for newsletter subscribers. And for those resources that are behind a paywall, newsletter members will always receive a discount. So, if you want access to the best deals and exclusive content, be sure to subscribe to my newsletter.
Whether you're looking to improve your productivity, learn new skills, or find inspiration, the Resource page has something for you. You'll find a range of online services and apps, as well as physical products that I've personally used and found to be impactful. Each item has been selected based on my experiences and I hope they'll be helpful to you as well.
You can head to the page by clicking the following link.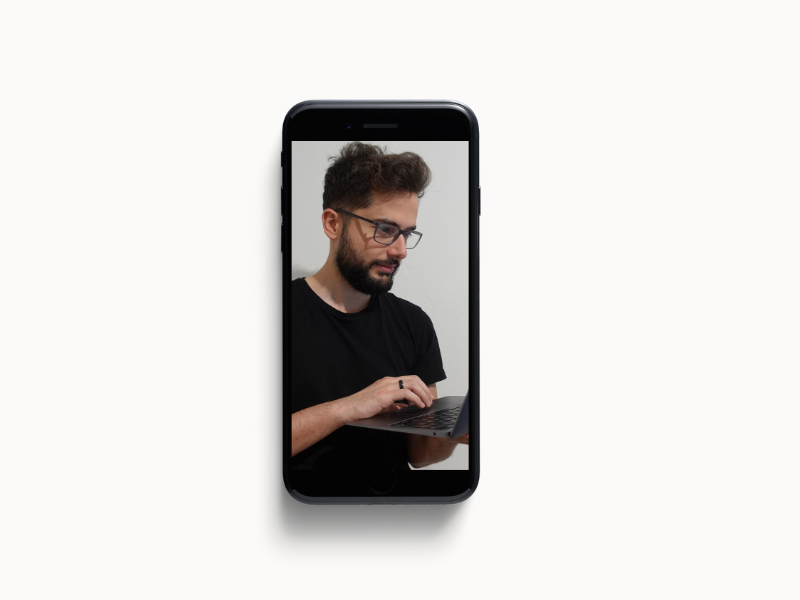 So, if you're a fan of Notion, productivity, or programming (or all three!), be sure to check out the new Resource page on my website. You never know what useful tool or product you might discover!